Invest in your future.

Partner with an experienced LPL Financial Planner.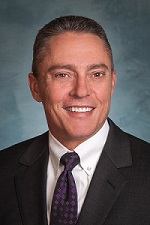 Seeking to Build, Manage & Preserve Wealth
Rich entered the financial services industry in June, 1987, under his father who had been in the business since 1960. His primary focus has been in the retirement planning market, but he also has considerable experience and knowledge in the areas of business planning, estate planning and employee benefits.
Rich's father taught him the most important fundamentals to be successful in the business: "Always be honest and do the right things for your clients and success will come."
To this day, Rich remembers his father's words and believes that this is what has propelled him to where he is.
Our primary purpose is to help you seek to build, manage and preserve wealth.